EPowerFactor CAN CUT YOUR ENERGY COSTS >>
EPowerFactor is a subsidiary of Northeast Resource Group Inc. of Plymouth, Massachusetts (NRG Inc.). We were incorporated in September of 1988 and are celebrating our 25th year in the Power Factor Correction business.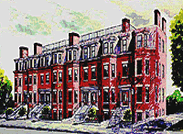 Our long term relationship with the Ultravar Division of General Electric allows us to provide state of the art, premium quality, USA built Ultravar product directly from GE reducing cost and passing the savings on to our clients. Our relationship with GE also affords us unlimited technical support from experts in the field of applying power factor correction equipment in today's modern facilities. Incorporating our expertise and 25 years of experience with GE makes us uniquely qualified in our field to provide the best quality product and service in a timely manner.
EPowerFactor is a web based source for qualifying, designing, supplying and installation of "state of the art " GE Ultravar Power Factor Correction equipment and complete turnkey Power Factor Correction systems. During the past 25 years we have designed and installed hundreds of facility wide Power Factor Correction systems, some with very complex applications at low, medium and high voltages. On the other hand, many of our clients have comparatively simple application requirements however they all have one thing in common, and that is saving money on their electrical cost.
Many of our clients are well known national manufacturers such as;
Intel Corporation

Milton Bradley / Hasbro

Raytheon Corporation

Mobil Oil

3M Company

Dow Chemical

Kraft Foods
Nationally Recognized Institutions and Medical Facilities such as:
Massachusetts General Hospital

Dana/Farber Cancer Hospital

Brigham and Womens Hospital

M.I.T.

Harvard Medical School
Nationally Recognized Sports Facilities such as:
We are 100% focused on Power Factor Correction and have performed services from coast to coast as well as Canada and Puerto Rico with a proven track record of success. EPowerFactor has a time proven method of determining if a Power Factor improvement will benefit the client in cost savings by a review of the electrical usage data. This is done first to save time and effort on your part so if a reasonable savings is not likely we'll let you know and thank you for your time. If we determine that a reasonable savings opportunity exists, we will provide a budgetary project cost with a simple Return on Investment projection with an analysis of your recent electrical use data. This work can be performed in a few days without a site visit utilizing email, fax and telephone at little to no cost to you.
Once we have determined if a cost effective opportunity exists, we would perform a comprehensive site analysis or assist in the design of a PFC system which can be very simple to complex which may require on-site electrical testing. We can work with your in-house electrician or local electrical contractor to get the equipment delivered, installed and commissioned saving thousands of dollars in cost or provide a complete turn-key project using our own electricians.